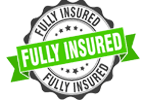 Office moving is one hell of a job. It brings with it a lot of stress and discomfort if you don't plan wisely. When we design things ahead of time, we save ourselves from uncalled pressure. And that's what an excelling management team does. 
Whether it is about your business's outgrowth or anything, always make a timeline. Not only create a schedule but make sure that you follow it. Here is a well-researched checklist explicitly designed to save your business from becoming inefficient. 
Four months before shifting: 
Of course, you won't decide it a night before that you're relocating like we do with talking about star wars quotes and the sensational talks. There must be some planning which you'd have done in the backend of your mind. Right? Start by jotting down your thoughts on your shifting. Make a vision statement and list down all the pros and cons of your decision. Never plan things alone, but involve the whole team in it, as this is going to affect the entire unit, not you alone. 
It's crucial to look at your current resources, how much capital do you have? What is your human resource? What do you have in store for you? And lastly, as I have mentioned this before, get your team involved. Split the entire unit into bunches and divide them their tasks. Decide your date of moving, then plan accordingly. Look at your inventory and place order for the things of which you're short.
Make a list of the things which you want to change, renovate, and donate. Plan a site visit and get the blueprints of the design plan. Check if the new place of shifting is big or small. If it's a big space, then you'll have to order more furniture. Also, determine the no. of employees who'll be working in the new office. Contact your leaser. It's imperative to give prior notice to your contractors and inform them about your date of leaving and terminating the current lease plan. 
Two months before leaving: 
Please call the individual department heads and get their input on your project. The IT department holds a central place in any office, as this is where the data is stored. For any office, record-holding is essential. If the data gets lost, there are chances that the company might lose its name and more importantly, its productivity. So, to make sure that things work smooth, plan accordingly. Make sure you get the insurance certificates. Also, contact the furniture vendors and other vendors and communicate them the delivery dates. 
Identify reliable office moving companies. No matter how competent they are, you need to keep your ears open while shifting. Start a hiring campaign to recruit new security personnel for the new office. Make sure you file a request for change of address, telephone, and fax numbers. Communicate further contact details to your clients, partners, affiliates, and stakeholders. Look for a suitable parking space in or around the premises of the new office. Book an escalator and confirm your contract. Make a master plan for each floor and communicate it with the floor heads. 
One month before shifting: 
Now we're done with the initial work, but the real work is yet to come. Contact the vendors and make sure that the things you've ordered for have arrived. If there's a change of plan, inform the vendors and re-order. Or if the arrived shipment has any defects, get it changed. Make frequent visits to the new office; look for any possible renovations. Make sure that the electricity, water, gas, and internet connections are up to date. Contact the service providers and tell them to initiate your service contract once you shift. 
Start packing; label everything. Put tags on every little thing you want to take with you. Make team leads, and assign them their tasks of packing. Leave one day for one room; it will help you be more organized. Don't empty the file cabinets. Take them as it is, but make sure to wire wrap the holders, so nothing spills out. Separate the things you want to discard and recycle. Arrange packing crates and boxes. Your luggage must arrive in the new office, a week before your leaving. Make sure you get the new building deep cleaned before moving. Hire a cleaning service and get both the offices cleaned and cleared. 
Contact the movers and decide a date of moving. Make sure that you've given the new building's floor plan to each department with added facilities. Never forget to confirm the availability of the loaders. 
A week before moving: 
Now that the date of closing nears go through the inventory. Make sure that everything necessary is in the packaging lot. The keys and the file cabinets shall be wire locked. Also, put temporary quotes referring to the directions and rooms. The upgraded furniture and other office supplies are in their places.
Unplug the central machinery a week before leaving. As if you unplug and pack it earlier, how will you run your office? Confirm your area of work during the shifting days. As you don't want to stop your business operations, keep them going. Make sure you prepare the instructional booklets for reinstalling the equipment in the new office. It will save time and effort.
Also, stack a bunch of snacks in the new office prior moving. 
The moving day:
On the day of moving call a short meeting and discuss the moving plan with your employees. Ask your employees to submit the old keys and hand them over the new ones. Inquire them about their designated tasks of packing. Make sure that everything gets carefully loaded into the van. After loading, take an in-depth tour of the empty office and make sure that nothing is left behind. Keep the lading bill with you, until you reach. This bill will help you in-case of any accidents or damage. The moving company has to pay back any loses. 
When you reach the new building, start unpacking. Follow the instructional booklet for assembling the equipment. Retest every device and get it serviced before installing. In this way, if any dust particle gets stuck in it during packing, it can be removed. And the machine's efficiency won't get affected. Don't dump the packing material, instead recycle it.
It is always preferable to plan ahead and to avoid any inconvenience on shifting day. Your employees have worked hard to see this day, collaborate with each other and give yourselves a treat by having a fine dine ☺ This will freshen the mood up and your employees will be satisfied and content.